.Branch Pubs of the Year 2023.
Wednesday 29 March 2023
The Coventry & District branch of CAMRA is pleased to announce that Hops d'Amour is our Coventry branch Pub of the Year & Cider Pub of the Year 2023. Well done to this innovative micro pub in the heart of Coventry City Centre.

Pictured are Gregg & Vyx & famliy with Mike branch chair with the award
In the background is that Alfred Hitchcock or a member of the fine staff?
https://whatpub.com/pubs/COV/3618/hops-damour-coventry
And the Old Bakery Kenilworth is our branch area Warwickshire Pub of the Year 2023. Well done to all at this fine establishment.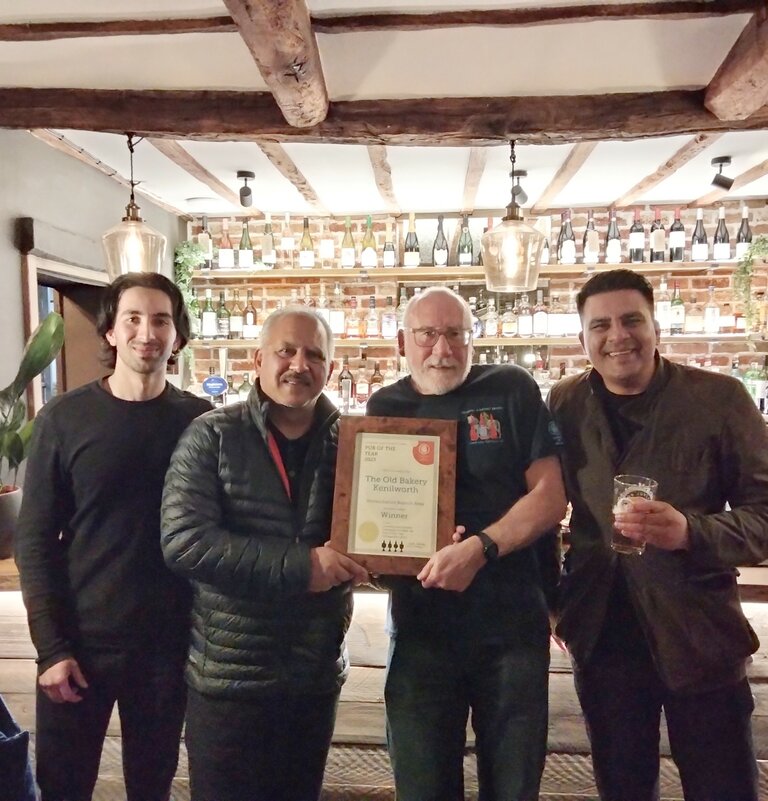 Pictured are Sarj Sanj & Sunny with Mike branch chair